Q&A
Questions and answers
What are the requirements and procedures for investments in Belarus?
Belarus is open for investment. There are different ways to invest, from registering a legal entity to establishing a production site. All the necessary conditions have already been created in Belarus, including certain mechanisms for the implementation of investment projects: free economic zones, "Great Stone" Industrial Park with the most attractive conditions in terms of tax incentives and preferences. Investors can also conclude investment agreements which provide general benefits for projects' implementation all across Belarus. National Agency of Investment and Privatization of Belarus renders comprehensive support to investors for the realization of their ideas. Detailed information on investment opportunities and conditions in Belarus is available at https://investinbelarus.by/en/: preferential regimes, tax system, legal framework, investor's guide
What Belarusian regions are the leaders in organic agriculture?

There were 45 producers of organic products in Belarus in 2020 which is 2.5 times more compared to 2017. Most of them are represented by farm businesses and private farm households. In 2019, 4 of 6 regions in Belarus had organic agriculture businesses with Minsk and Brest regions maintaining leadership in the sector. These two regions made up over 80 % of all land in Belarus designated for organic agriculture.

Where can I find information about key producers of ecologically safe products in Belarus?

Please visit the site of Center for Environmental Solutionsto learn more about all the certified producers of organic products in Belarus.

What are the prospects for mutual acceptance of organic standards in Belarus, Russia and the EU?

In November 2020, the Council of the Eurasian Economic Commission adopted a draft roadmap for a common market of organic agricultural products with the objective to eliminate barriers in mutual trade through harmonization of legal requirements of EAEU member-states applied to production, certification and marking of organic agricultural production and produce. This document is practically ready for approval in the meeting of the Eurasian Intergovernmental Council. The mutual acceptance of organic standards across EAEU is expected to be finalized in the course of 2021.

What is the definition of organic agriculture in Belarus?

According to the Law of the Republic of Belarus dated 9 November 2018 No 144-3, organic products are products of plant, animal and microbiological origin intended for human consumption or use as animal feed, food raw materials intended for the production of food products, seeds obtained as a result of the production of organic products. Production of organic products are activities for the creation, processing of organic products in compliance with the requirements for the production of organic products established by this Law, technical regulatory legal acts, international treaties of the Republic of Belarus, as well as international legal acts constituting the law of the Eurasian Economic Union.

Can you please explain the procedure of organic products certification in Belarus?

There is a voluntary certification system for organic products and their production in Belarus which implies a full environmental audit (technological, product movement, financial) and has 2 levels (level 1 – on-site inspection on the farm, level 2 – assessment of inspection documents.) If the certification results are positive, a certificate of conformity is issued for the farm listing all crops grown according to organic standards. Obtaining a certificate also gives the right to apply a special label on products - the sign "Organic product". Information on producers of organic products is entered into the register of producers of organic products of the Republic of Belarus. National accredited bodies for certification of organic products and their production processes in Belarus are RUE "Scientific and Practical Center of the National Academy of Sciences of Belarus for Food" (products certification) and RUE "Belarusian State Institute of Metrology" (products and services certification). In addition, 11 organizations in Belarus carry out certification according to EU standards.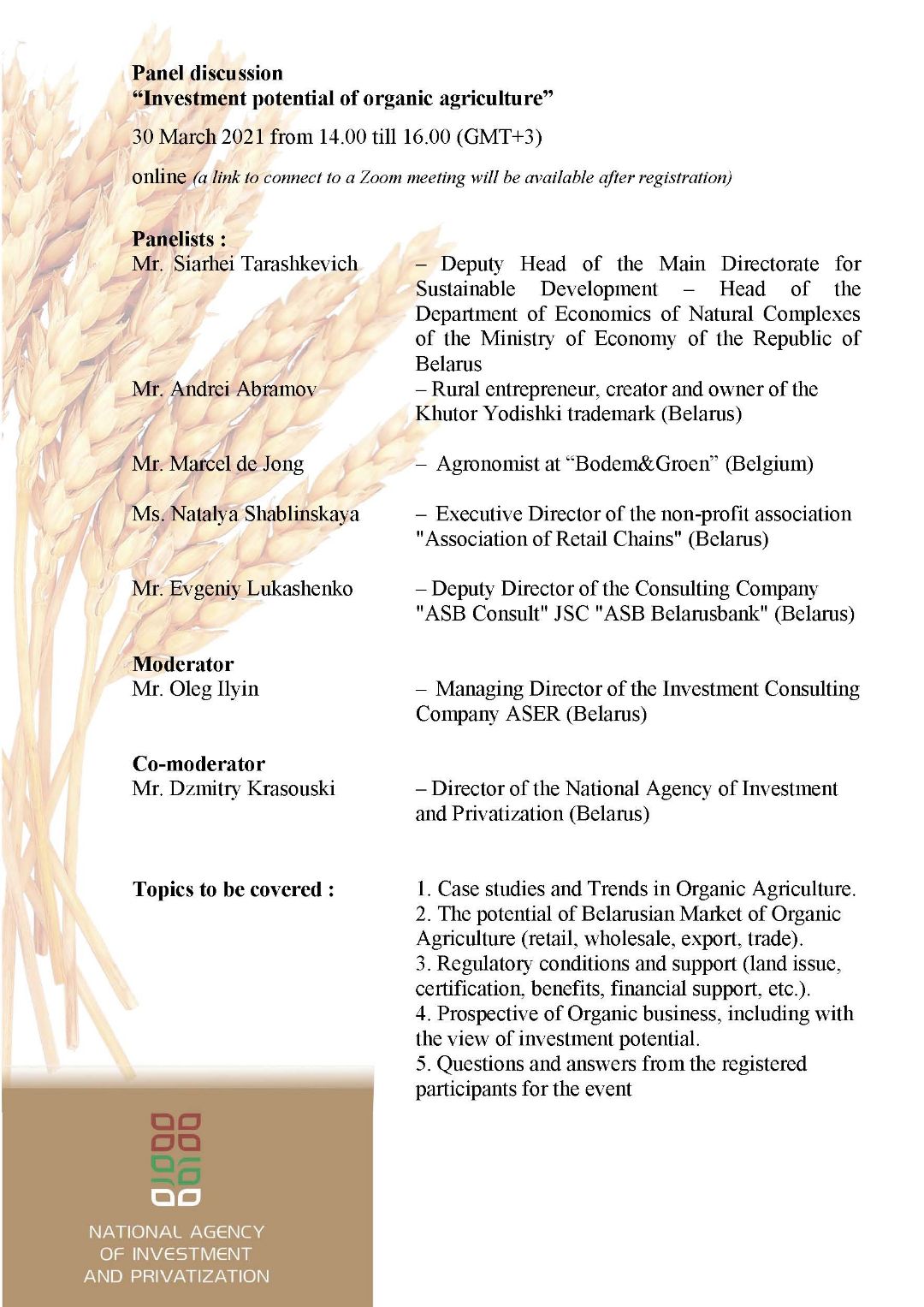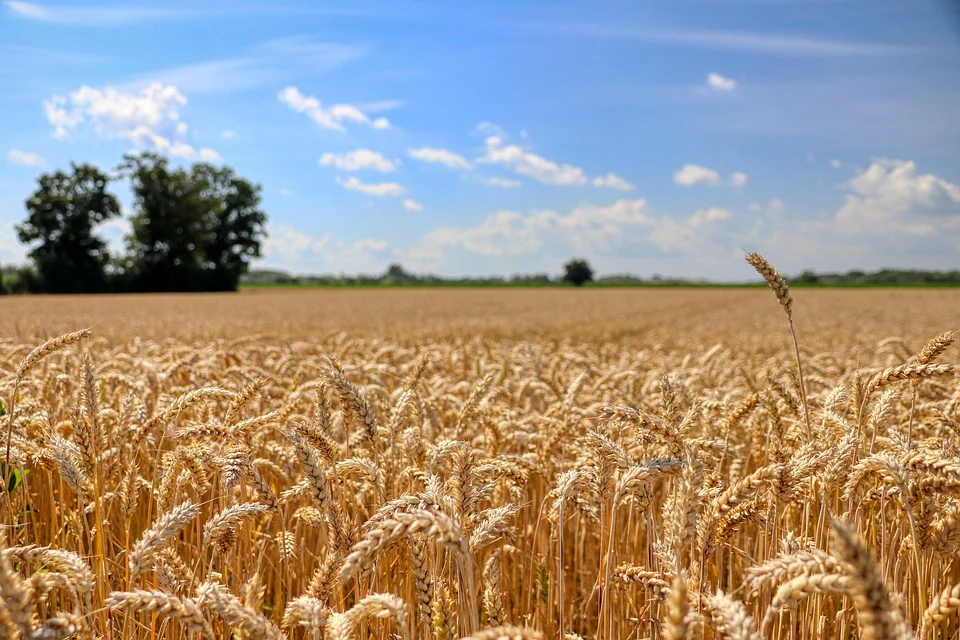 Investment potential of organic agriculture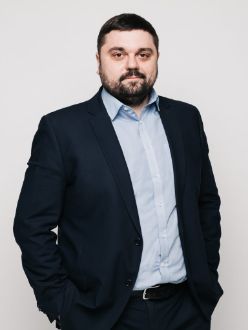 Co-moderator
Mr. Dzmitry Krasouski
© 2021 All rights reserved.